Why hire Lee County Criminal Defense Lawyers instead of a lawyer from another county?
If you are under investigation or have already been arrested and charged with a crime in Lee County, you should highly consider hiring a local attorney to represent you. Lee County criminal defense lawyers will likely have an edge over out-of–county lawyers for the following reasons:
A Lee County lawyer will likely be more familiar with local laws including ordinances that are specific to each individual county;
Local lawyers tend to be more familiar with the practices and procedures of local law enforcement agencies such as the Lee County Sheriff's office or Fort Myers Police Department;
A Lee County lawyer may be more familiar with the local court procedures and the characteristics of the local judges, prosecutors and probation officers;
Fort Myers lawyers will likely have had prior cases with certain law enforcement officers and may know the strengths and weaknesses of those officers as witnesses;
A lawyer that practices in Lee County regularly and maintains an office near the courthouse in Fort Myers tends to be more economical than a lawyer from across the state because those lawyers tend to increase their fees to compensate for the time and expenses of travel;
Local defense attorneys tend to have previously worked as prosecutors in the counties where they eventually open their practice, which makes them familiar with the philosophies and procedures of the local State Attorney's Office;
Local defense attorneys are usually able to make it to court in an emergency, such as when a client is suddenly and unexpectedly rearrested for a violation of probation.
Lee County criminal defense lawyers can be in court the morning after a person's arrest for the First Appearance hearing, which is usually at 9:00 am on the day following the person's Lee County arrest;
A Fort Myers defense attorney is more likely to know local investigators, which are sometimes necessary to assist in building a strong defense.
These are just some of the benefits of hiring Fort Myers criminal defense lawyers when pending charges are in Lee County, Florida. The Law Office of Verderamo & Nunez's satellite office is located in downtown Fort Myers a short walking distance from the Lee County Courthouse and the office consists of lawyers who have all personally handled many criminal cases in Lee County.
Who are the best Lee County criminal defense lawyers?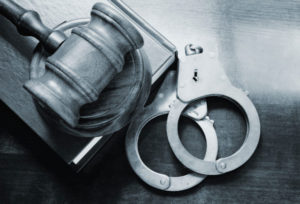 Be wary of lawyers that hold themselves out to be the best Lee County criminal defense lawyers. First, lawyers are prohibited from making such claims that are not objectively verifiable. The question of who is the best is strictly one of opinion. All criminal cases are different; the facts are different, witnesses are different, charges are different, even defendants are different. One lawyer may be better than another at defending DUIs whereas another lawyer may be better at defending drug charges. When choosing the right criminal defense attorney for your case, there are several factors that you should consider, a few of which are listed as follows:
How many years has the lawyer been practicing criminal defense?
Is the lawyer a former prosecutor (sometimes this provides knowledge as to the tactics, procedures and philosophies of a particular prosecution office)?
Has the lawyer handled a case similar to the one you are charged with?
Does the lawyer have trial experience?
Do you feel comfortable with your lawyer (you must be able to confide in your attorney)?
Does the lawyer routinely handle cases in Lee County?
Is the lawyer charging you a fair fee for his/her services?
Hiring the best Lee County criminal defense lawyer for your case is an important decision that should not be taken lightly. You should interview your potential lawyer and take your time making your decision based on some of the factors outlined above. Do not base your decision solely on price and be wary of lawyers that make promises or guarantees to win your business, as these are red flags.
Why hire an experienced criminal defense attorney?
Criminal cases are serious because they may result in jail or prison time, fines, probation, no contact orders and can have long lasting consequences such as losing one's right to own or possess firearms, vote in elections, live in certain areas, etc. . . . There is simply too much at stake in a criminal case to leave it in the hands of an inexperienced attorney. The criminal defense attorneys at the Law Office of Verderamo & Nunez have handled thousands of criminal cases. Below are some of the types of cases that the Law Office of Verderamo & Nunez has handled.
Criminal Driving Offenses
Driving Without a License
Driving with an Expired License
Driving with a Suspended License
DUI or Driving Under the Influence
Reckless Driving
Fleeing and Eluding
Leaving the Scene of an Accident
No Registration
No Insurance
Traffic Citations
Drug Charges
The office has represented people charged with various types of drug offenses that have involved all types of both illicit and controlled drugs such as marijuana, cocaine, heroin, alprazolam (Xanax), etc. . . .
These include:
Possession
Possession of Paraphernalia
Possession of Controlled Substances without Prescription
Possession with Intent to Sell
Trafficking
Property Crimes
Grand Theft
Larceny
Dealing in Stolen Property
Trespass
Burglary
Loitering and Prowling
Arson
Criminal Mischief
Violent Crimes
Murder
Assault
Aggravated Assault
Battery
Aggravated Battery
Domestic Battery
Robbery
Affray
Resisting With Violence
Fraud
Credit Card Fraud
Defrauding a Pawnbroker
Worker's Compensation Fraud
Fraudulent Use of ID
Weapons Charges
Carrying a Concealed Weapon
Possession of a Firearm by Convicted Felon
Fishing and Boating Offenses
BUI or Boating Under the Influence
BUI Manslaughter
Fishing Violations
Failure to Registrations Vessel
The office has handled a variety of miscellaneous criminal charges including, but not limited to, Prostitution, Disorderly Intoxication, Disorderly Conduct, Resisting Without Violence, Hunting offenses, Possession of Open Container, Possession of Alcohol by a Minor and Violations of Probation. If you are facing a criminal charge in Lee County and would like to speak to a criminal defense attorney in Fort Myers, please contact the Law Office of Verderamo & Nunez at (239) 208-3562.
The Law Office of Verderamo & Nunez is located within walking distance from the Lee County Courthouse in downtown Fort Myers at 1415 Dean St. #104 Fort Myers, FL 33901